Welcome to Picture Warpedia
The
only
official Picture Wars Wiki!
59 articles since 8/08
| | |
| --- | --- |
| General PW Info | Stuff that needs writing |
What's new on Picture Warpedia
19 August 2008 / We need you!

We need young whipper-snappers like you to help us out on the Picture Warpedia.
18 August 2008 / Creation of the Picture Warpedia!

Welcome to the creation of the Picture Warpedia!
Helping out
To write a new article, just enter the article title in the box below.
Not sure where to start?
Adding content
Every wiki has two list of articles that need help called "Stubs" and "Wanted Articles". Don't be shy, get in there.
Uploading images is another really easy way to help out - see the Special:Upload page!
You can find a list of useful templates on Category:Templates, some of which are documented on the templates project page.
Be sure to include Picture Wars related content inside your article, or it will be removed by the admins!
Contact the Administrator on the Picture Wars Forums on more private information being added to the wikia.
Talk and more...
Check out the community portal to see what the community is working on, to give feedback or just to say hi.
Featured article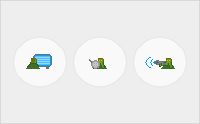 Matches Are the only and best way to play Picture Wars. Check it out for some vital tips on how to become a true Picture Warrior!
Featured media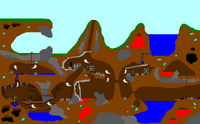 A well thought out diversion almost wipes out a wireling nest.